OgreAdorns
From ISXOgre
Main Overview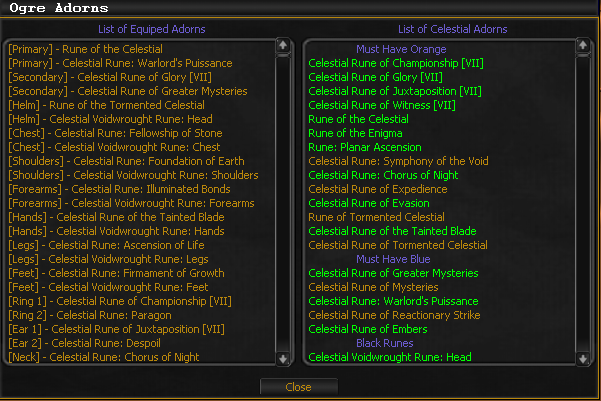 Summary
Scans you inventory and Equipment for current adorns and lists them all into a listbox.
highlights adorns on right list green if you have them.
Used mainly for seeing what you have equipped and were.
Requirements
Usage
Run the script and wait for UI.
Notes
Will need updating each expac feel free to PM Pork or Kannkor on Discord if outdated for a while.