OgreRPC
From ISXOgre
Main Overview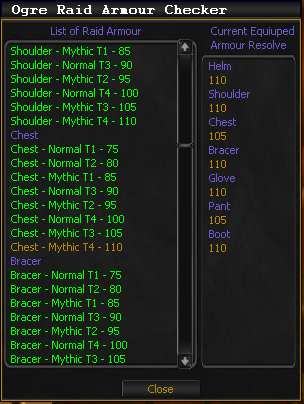 Summary
Scans inventory and merchant to determine what unlocks you have.
Also compares what you have equipped to what you have unlocked in right List.
Requirements
Must be standing next to Armour merchant.
Usage
Notes
Will need updating each expac feel free to PM Pork or Kannkor on Discord if outdated for a while.