Ogre Inventory Manager
From ISXOgre
Disclaimer
This is Currently in BETA and as such may be Buggy or unfinished...
While all testing has been done to make sure each script is working as intended some bugs may have slipped through.
I am not responsible for any lost, sold or destroyed items.
Main Overview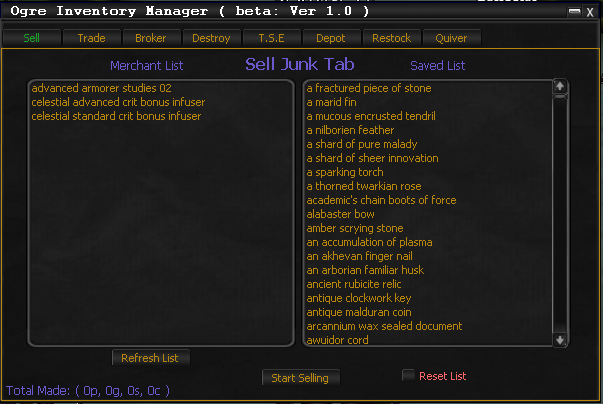 Tab Overview
Below are all the Tabs in Ogre Inventory Manager. Click one for more information about each tab.